It is our great pleasure to invite you to participate in the 4th International Apitherapy Congress of IFA on 28 March – 31 March 2021, to be held online during the online International World Api-Expo, on 26 March – 4 April 2021.
It will be an excellent opportunity to celebrate World Apitherapy Day on the 30th March and bring all the colleagues together for discussion and interaction, while also providing a significant networking platform through the attendance of major stakeholders.
In 1950s, Prof. Fang found foreign countries applied bees and bee products to medicine and health in his medical work, and then began to pay close attention to study this.
In July 1956, Prf. Fang Zhu started to keep bees and study apitherapy health care, through experiments, observations and collecting information at home and abroad, he believed that bees were valuable for developing our country. Then on February 14, 1958, he wrote the paper "Bee—the Friend of Health" and published it on the newspaper "People's Daily".
In 1959, Bee Research Institute of Chinese Academy of Agricultural Sciences, engaged Prof. Fang Zhu as their special researcher. When chairman Zhu De inspected the institute "Bee—The Friend of Health" was submitted to him, after chairman Zhu read it, he wrote to Chairman Mao on January 16, 1960 and praised bee as "the friend of human beings", as "matchmaker" of crop pollination, proposed to develop apiculture. Since 1960s, Chinese apiculture gradually flourished.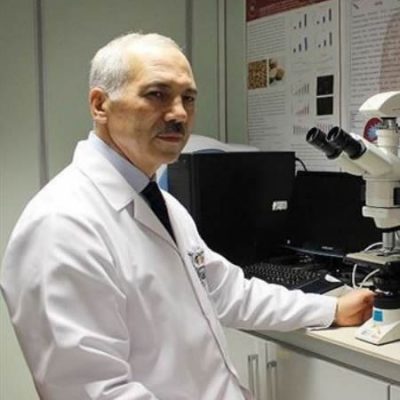 Head of Medical Biochemistry Department. Bezmialem Vakıf University / Turkey
All abstracts must be submitted and presented in clear English with accurate grammar and spelling of a quality suitable for publication.